COVID-19 Update:
Making our contactless pay-at-the-table technology FREE for all affected restaurants!
Find out more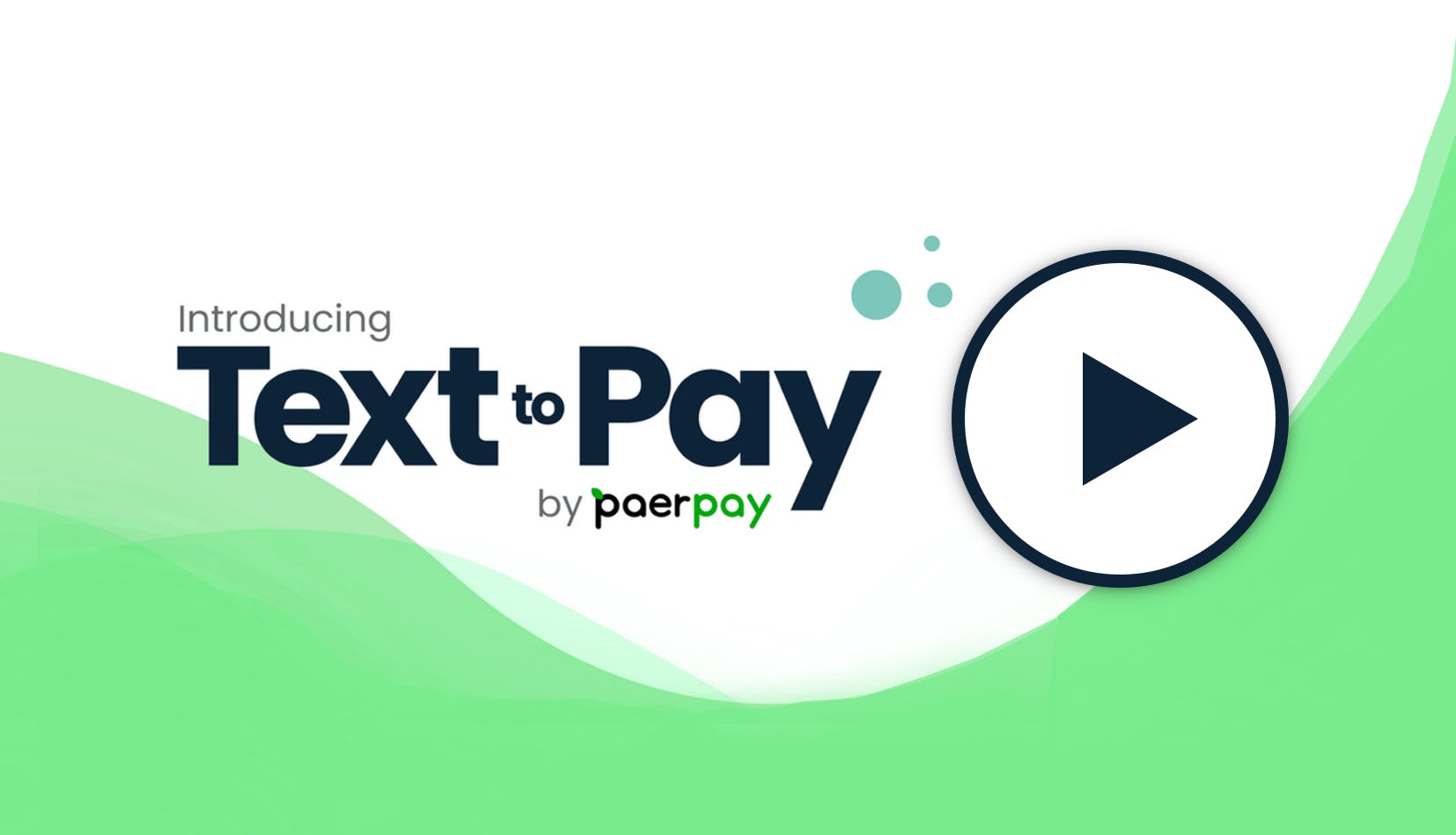 Introducing Text-to-Pay
oh, and there is no downloading apps or setting up new hardware!
A familiar experience you will love

1. Add phone number to order
Simply add the guest's phone number into your POS system with their order.

2. Guests pay via text
Paerpay will automatically text your guests a link to view, split and pay for their order.

3. Payments sent to POS
Staff can easily view all the payment information in the POS system
Safe and secure mobile payments for you and your guests

Social Distance Friendly
Contactless payments protect your staff and guests with social distance.

Increased Payment Security
Reduce the risk of credit card fraud by taking out manual card entry.

Direct POS Integration
We integrate with your existing POS systems. No new hardware required.

Improved Order Accuracy
Guests can review their order details before arriving at your restaurant.
Frequently Asked Questions
Enable restaurant guests to easily pay their bill from your phone. With Paerpay, guests will never be stuck waiting for the check.
The server will enter the guest's mobile number into the POS system. Once entered, the guest will receive a text with a link to view, split, tip, and pay for their check from their phone with either a credit card, Apple Pay, or Google Pay.
Does it integrate with my POS System?
Yes! Paerpay integrates with most major POS systems. Restaurant staff can easily use the POS to see when payments are made with Paerpay. So no new hardware!
Do my guests need to download an app?
Nope! Guests do not need to download any apps.
Why should restaurants use Paerpay?
Running a restaurant is hard. Paerpay was built with the help of restaurants to simplify the long and frustrating payment process. Along with turning tables faster, Paerpay helps improve the operational efficacy of servers and other staff members during busy business hours
What type of payments work with Paerpay?
Guests can use any major credit card, debit card, Apple Pay, or Google Pay while using Paerpay to pay for their meal
Do all the guest in a party need Paerpay to pay?
Nope! Whether everyone wants to use Paerpay or not, we allow as many guests as needed to use Paerpay. It even works if guests want to use alternative payment methods like cash or gift cards.